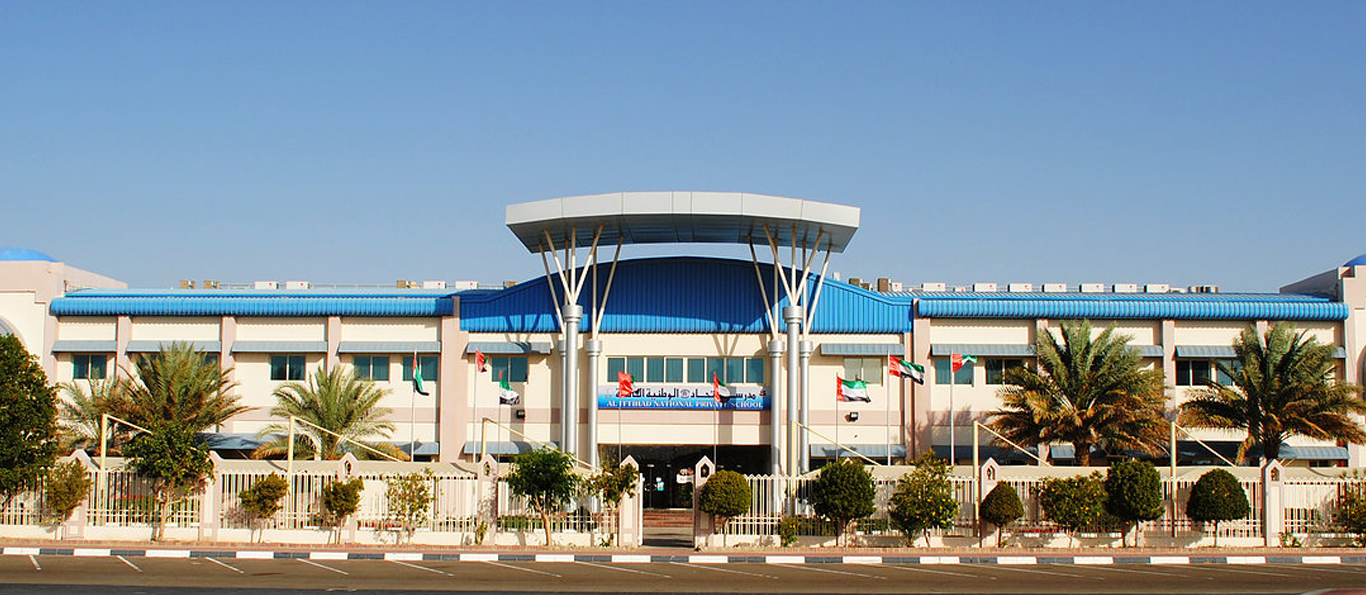 Al Ittihad National Private School is one of the most prestigious schools in Al Ain. The school is located in Al Ain, Falaj Hazaa. It is comprised of two major buildings, accommodating students in 56 classrooms between the kindergarten section and grade 12.  The classrooms are spacious with contemporary technology available for all students to engage and enhance students' progress.
The main goal of Al Ittihad National Private School is to provide students with the tools needed to excel in today's globalized world.  Al Ittihad follows the American curriculum and hence implements the common core standards that prepare students for college and career readiness.   We aim to lead our students to become collaborative, self-motivated citizens and lifelong learners while embracing the concepts of respect, diversity and an intrinsic motivation to be lifelong learners.
The school is fully accredited by AdvancEd and it is a NEASC candidate member. It is also affiliated with NESA. This gives the school a vital role among and a joint membership amongst all international schools around the world.
Al Ittihad National Private School is fully committed to its philosophy in preparing its students for an International education beyond high school, into their academic careers and beyond. 
We at Al Ittihad National Private School believe that our students of today are the leading world citizens of tomorrow. As a result, all students are nurtured to meet their full academic and social potential.  We stand strong by the motto, "Creating a Generation of World Thinkers".
​
Najat Al Dhaheri
School Director