"A generation of heritage guardians and global thinkers"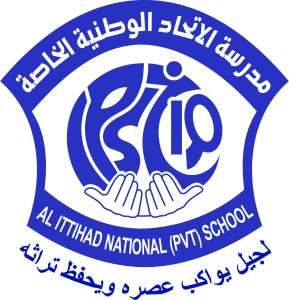 Coordinator: Rami Ghoussainy 
English language arts, K–12, focuses on the process of developing and nurturing the required skills to create a generation of independent learners and global thinkers. During their productive journey students will be challenged to aspire and inspire, to become the agents of change their nation envisions.
Students will have a be studying the American curriculum, the California Common Core Standards, which is designed to provide systematic, sequential instruction to promote high levels of English language proficiency in the domains of speaking, listening, reading, and writing, and to broaden the development of both academic language skills and social communication to produce a well-rounded student who is ready to meet the demands of his age.
The curriculum has been designed to:
Provide students with a firm base in English through the development of listening, speaking, reading, and writing skills.
Develop students' competence in English to achieve academically in all content areas.
Develop students' competence in English to communicate in social settings.
Promote understanding, respect, and appreciation for the traditions and values of the United Arab Emirates.
Provide exposure to and affirmation of the multicultural nature of the United Arab Emirates.
Grades 4-12 English Course description: 
| | |
| --- | --- |
| STD -I | Language for Information and Understanding: Students will listen, speak, read, and write for information and understanding. As listeners and readers, students will collect data, facts, and ideas; discover relationships, concepts, and generalizations; and use knowledge generated from oral, written, and electronically produced texts. As speakers and writers, they will use oral and written language that follows the accepted conventions of the English language to acquire, interpret, apply, and transmit information. |
| STD -II | Language for Literary Response and Expression: Students will read and listen to oral, written, and electronically produced texts and performances from selections of the American and World literature; relate texts and performances to their own lives, and develop an understanding of the diverse social, historical, and cultural dimensions the texts and performances represent. As speakers and writers, students will use oral and written language that follows the accepted conventions of the English language for self-expression and artistic creation. |
| STD -III | Language for Critical Analysis and Evaluation: Students will listen, speak, read, and write for critical analysis and evaluation. As listeners and readers, students will analyze experiences, ideas, information, and issues presented by others using a variety of established criteria. As speakers and writers, they will use oral and written language that adhere to the accepted conventions of the English language to present from a variety of perspectives their opinions and judgments on experiences, ideas, information and issues. |
| STD -IV | Language for Social Interaction: Students will listen, speak, read, and write for social interaction. Students will use oral and written language that follows the accepted conventions of the English language for effective social communication with a wide variety of people. As readers and listeners, they will use the social communications of others to enrich their understanding of people and their views. |
Curriculum Topics Major Literary Genres Short Stories:
1. Define the elements of a short story. For example point of view, theme, plot, characterization
a.  Recognize the effects the literary elements have on the development of a story
b.  Create short stories
2. Novels:
a. Recognize how the lives of individual authors are reflected in the literature
b. Discuss various literary elements including plot development and characterization
c. Interpret themes and appraise how the literature affects student understanding of the world in which they live
d. Compare literary works Dramatic Plays
e. Theatrical Elements: To explain the importance of theatrical elements
3. Poetry:
Students will delve into the magic realm of poetry as they analyze, evaluate and synthesis the intricacies and complexities of poetry.
4.  Vocabulary Skills:
Students will unpack the meaning of words by identifying the meaning through the context clues, the roots of the word and their origin.
5. Writing:
Through the study of writing, students are able to express their inner most thoughts, feelings, and creative ideas to the world. The students will dabble their pens with the different types of writing styles (The analytical, reflective, argumentative…).
6. Grammar Skills:
Students will master the conventions of the English language to develop their own writing style.
7. Public Speaking:
From among the various types of speech, (debate, informative, persuasive) students will review basic public speaking skills and apply their knowledge to the actual preparation and presentation in a public speaking forum.
Reading and Writing:
Al Ittihad National Private School in Al Ain recognizes reading and writing as a challenge due to the increase use of social media and technology. Thus, a set of aims are outlined below to emphasize the importance of reading and writing in both English and Arabic languages.
Encourage students to read English and Arabic via available online resources.
Enhance students' skills and strategies to enable them to independently construct and gain gest from all informational tests.
Challenge students to read critically and analyze literary terms.
Promote all types of reading and writing and for a variety of purposes and audiences.
Give opportunities for students to enable them to present their work accurately and to communicate effectively.
Promote knowledge about words, concepts, and text structure to construct meaning from texts.
Plan, draft, edit, revise, and publish their works to share their ideas.
Fluent readers and writers will be challenged by complex and Lexile based texts.
Students will be drilled on a wide range of strategies to comprehend, interpret, evaluate, and appreciate texts.
Develop research skills on issues and interests by generating ideas and questions, and by posing problems.
Direct students to gather, evaluate, and synthesize data from a variety of sources to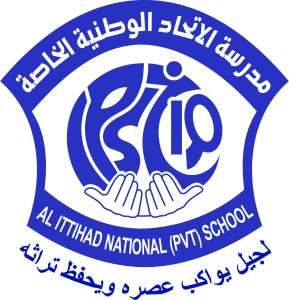 Coordinator: Mr. Modar Ahmad El Hazar
Mathematics is a broad subject, seemingly abstract yet very tangible. It isn't just the study of numbers, variables, and graphs. Math covers all topics you could imagine, ranging from arts as seen in Leonardo Da Vinci's work, generating proper marketing schemes and building economic structures for governments, engineering practices such as finding equations of motion for a variety of substances, all the way to the birth of humans and even their imagination. At INPSAA, we cultivate our students' imaginations and bring math to life.
Our teachers are well trained facilitators of learning who excel in delivering and unpacking standards with their students to ensure mastery. Since we follow the Californian Common Core State Standards, we help our students become experts in a variety of Mathematical Practices that every mathematically proficient student should utilize.
Our learners will also be equipped with 21st century skills that'll enable them to overcome any obstacles they face. Our students will be fostering a collaborative mentality when it comes to problem solving and finding solutions using mathematics to face them. With the guidance of their teachers, students will be fostering proper communication skills to convey their creativity in solving problems and representing data in its many various forms using critical thinking.
Thus, our mission, as the math department, is to raise a generation of critical thinkers who enjoy learning new ways of thinking and solving problems. Our vision is seeing this generation using their technological and computational literacies to compete with the world in being the mathematically proficient students they can be.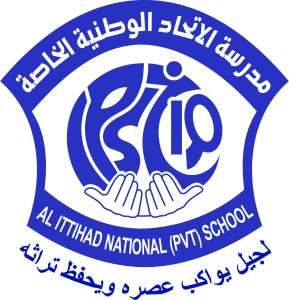 Coordinator: Mr. Shady Fathy Hamed Mohamed Elkassas
INPSAA, has built its vision and mission upon two pillars; Global citizenship and Heritage guardianship. Those pillars are not only reflected on our pedagogical strategies, but also have a strong impact on our daily practices with our students, colleagues, and team members. For this reason, it is very important to communicate our expectations and procedures in INPSAA. This booklet is intended to be a brief overview of the procedures and expectations.
INPSAA Science Department Vision 
INPSAA Science Department Vision Our vision is to become a nationally recognized model for providing a unique quality education that is applying research-based pedagogical strategies. We aim to provide the community with global thinkers and problem solvers who are able to compete in and contribute to both the national and international dynamic and technology-centered society. INPSAA Science Department Mission
The mission of INSPAA Science Department
is to advance the study of sciences by providing students with high-quality pedagogy and classroom practices. Furthermore, we aim to provide students with limitless opportunities to participate in project, inquiry, and problem-based learning contexts. Setting high standards for excellence in all areas, the department will produce students who are capable of applying 21st-century skills (4Cs) in real-life contexts. In support of our mission, the Science Department faculty members strive to:
Apply STEAM-based learning that focuses on resolving real-life challenges.
Implement 3D instructions by applying NGSS –Next Generation Science Standards-throughout the curricular plans.
Nurture the value of cross-disciplinary thinking by providing students with educational, project, and research opportunities between scientific fields of study.
Encourage teachers to collaborate with other departments throughout the meaningful and productive professional learning community. • Develop teachers' knowledge, skills, and attitudes by providing them with Continues professional development programs that aim to advance the quality of their instructions.
Foster multi-disciplinary curriculum development to provide students with a breadth of course options in Physics, Chemistry, and Biology, and other fields of science.
Empower community engagement by providing students with service-learning and community-based research opportunities.
INPSAA Pedagogical Strategies Our science teachers are a group of professional and passionate educators. Being a passionate science teacher requires designing innovative and collaborative teaching strategies that would promote students' creativity, collaboration, critical thinking, and communication. For that reason, our teachers are applying unique teaching and learning strategies such as;
Engaging students in meaningful and rigorous learning experiences where they can apply 21st century skills such as critical thinking, collaboration, communication, and creativity.
Promoting collaborative learning throughout carefully planned learning activities where students can work together to solve problems, complete tasks, learn new concepts, and discuss new ideas.
Planning and Implementing NGSS Aligned Instructions by applying the three-dimensional instructions which is the notion that students should develop proficiency in science content knowledge, along with aptitude in the practices used by real scientists and engineers, and a broader understanding of the concepts that span multiple scientific endeavors.
Encouraging students to apply their knowledge and skills in an innovative interdisciplinary approach by applying STEAM learning; an educational pedagogy that combines science, technology, engineering, arts, and mathematics.
Engaging students in Project-Based Learning which is a dynamic classroom approach in which students actively explore real-world problems and challenges and acquire a deeper knowledge.
The Next Generation Science Standards
The Next Generation Science Standards is a multi-state effort in the United States to create new education standards that are "rich in content and practice, arranged in a coherent manner across disciplines and grades to provide all students an internationally benchmarked science education. Within the Next Generation Science Standards (NGSS), there are three distinct and equally important dimensions to learning science; Science and Engineering Practices SEPs, Crosscutting Concepts CCCs, and Disciplinary Core Ideas DCIs. These dimensions are combined to form each standard—or performance expectation PEs—and each dimension works with the other two to help students build a cohesive understanding of science over time.
Science and Engineering Practices (SEPs): describe what scientists do to investigate the natural world and what engineers do to design and build systems. The practices better explain and extend what is meant by "inquiry" in science and the range of cognitive, social, and physical practices that it requires. Students engage in practices to build, deepen, and apply their knowledge of core ideas and crosscutting concepts.
Crosscutting Concepts (CCCs): help students explore connections across the four domains of science, including Physical Science, Life Science, Earth and Space Science, and Engineering Design. When these concepts, such as "cause and effect", are made explicit for students, they can help students develop a coherent and scientifically-based view of the world around them.
Disciplinary Core Ideas (DCIs): are the key ideas in science that have broad importance within or across multiple sciences or engineering disciplines. These core ideas build on each other as students progress through grade levels and are grouped into the following four domains: Physical Science, Life Science, Earth and Space Science, and Engineering.
Our students are tomorrow's innovators.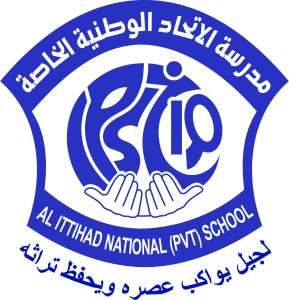 Coordinators: Mr. Mohamed Ben Hmida
​The Arabic Language Curriculum described in this section is designed to help students learn to communicate effectively in the mother-tongue language. Major emphasis is placed on developing students' ability to comprehend what they hear and read and to express their thoughts orally and in writing. In addition to developing their com­munication skills, students will develop awareness of and appreciation for their own culture and other cultures.
The Arabic language instructional program is aligned with the Abu Dhabi Education Council and is designed to help students:
Understand an educated native speaker conversing about topics of general interest and speaking in such media as news broadcasts, plays, movies, and telecasts.

Speak fluently and comprehensibly on a range of topics.

Understand directly, without translating, the content of nontechnical writing, selected works of literature, and articles of general interest from periodicals.

Write comprehensibly for formal and informal purposes.

Develop awareness of the cultures of people speaking the world language.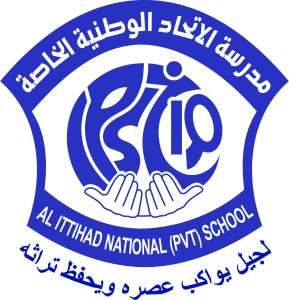 Coordinator

: Mr. Ossama Marei​
Information and Communication Technology is a term for Information Technology, which refers to all communication technologies, including the internet, wireless networks, cell phones, computers, software, middleware, video-conferencing, social networking, and other media applications and services enabling users to access, retrieve, store, transmit, and manipulate information in a digital form.
Our Curriculum is designed to provide teachers, parents, and students with a specific articulation of Al Ittihad's expectations of what all students are expected to learn and apply. The ICT Curriculum reflects the best knowledge of the growth and development of students, the current and future needs of students in our community, as well as content that is critical to teach based on the curriculum Standards in ICT.
At the primary school level, students receive computer education primarily through receiving instruction in engaging and interactive Classrooms. The classroom and laboratory settings are an engaging and personalized learning environment designed to optimize teaching and learning through the interconnected use of mobile computing as well as audio, visual and formative assessment technologies across the curriculum. In addition, standards-based software may be used to assist students in attaining academic skills. Coupled with these digital tools is a comprehensive professional development and support plan designed to support achievement for all students.
At the secondary school level, programming, robotics, AI, mobile computing, technology tools, on-line resources, and content-specific software are utilized to assist students in becoming technologically literate as well as meeting academic standards.
The structure of the K-12 technology curriculum is developed around strands that encompass the ISTE (International Society for Technology in Education) Standards:
Empowered Leaner: Students leverage technology to take an active role in choosing, achieving and demonstrating competency in their learning goals, informed by the learning sciences.
Digital Citizen: Students recognize the rights, responsibilities and opportunities of living, learning and working in an interconnected digital world, and they act and model in ways that are safe, legal and ethical.
Knowledge Constructor: Students critically curate a variety of resources using digital tools to construct knowledge, produce creative artifacts and make meaningful learning experiences for themselves and others.
Innovative Designer: Students use a variety of technologies within a design process to identify and solve problems by creating new, useful or imaginative solutions.
Computational Thinker: Students develop and employ strategies for understanding and solving problems in ways that leverage the power of technological methods to develop and test solutions.
Creative Communicator: Students communicate clearly and express themselves creatively for a variety of purposes using the platforms, tools, styles, formats and digital media appropriate to their goals.
Global Collaborator: Students use digital tools to broaden their perspectives and enrich their learning by collaborating with others and working effectively in teams locally and globally.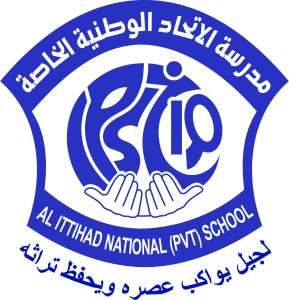 Coordinator: Mr. Mohammad Jassem
The primary objective of the school is to introduce and instill the main teachings of Islam as prescribed by the Abu Dhabi Education Council. The school uses a very structured approach to teach Islam as a way of life. Students will, inshaAllah, have a grasp of the following:
Faith & Worship: Articles of Faith, Five Pillars and Worship of Allah.

Salaat: Goal is to make sure children know how to perform the salaat before they get to an age when it becomes mandatory. Children in the 4th grade and higher are expected to know how to perform Salaat.

Teaching of the Quran: Basic Teachings of Islam as mentioned in the Quran; Islamic morals and manners in light of the Quran and the Hadith.

Recitation/Reading Quran: The objective of the school is to facilitate students in the reading of the Quran. Children in the 4th grade and higher are expected to be able to read Quran.

Memorization of Surahs & Hadiths: Memorize assigned surahs and Hadiths related to salaat and everyday affairs.

Introduction to Hadith: Introduction to the science of Hadith and some important Ahadith.

Introductory Fiqh: Introduction to basic fiqh.

Introduction to the Prophets: Stories of the Prophets for smaller children.

Seerah: Life history of the Prophet Muhammad (pbuh) taught at various levels.

Islamic contributions to civilization taught at all school levels.

For higher grades there is more emphasis on teaching the meaning of the Quran (as opposed to recitation) and general Islamic history (in addition to the Seerah of the Prophet).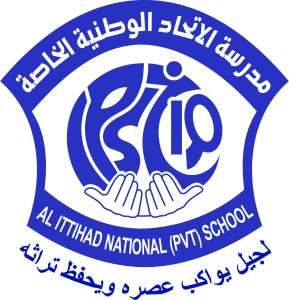 Coordinator: Ms. Fadwa Dawod
Introduction
The focus of the school's social studies education is entirely on the Abu Dhabi Department of Education and Knowledge as it delivers the entire curriculum to all schools. The purpose of the curriculum is to develop academic content and skills in social studies disciplines and UAE standards necessary to understand the human experience of all learners and to develop citizens who deeply understand past and contemporary development.
Overview

We welcome you all to the Department of Social Studies.
We strive towards progress and development, and to provide all that is good for our dear students. Let us take an overview of the Department of Social Studies.
What does social studies offer to the student?
It presents a systematic study of information, skills, and concepts in each subject area: history, geography, national education, political science and economics. It focuses on the links and relations that bring together different peoples and nations, the relationship between science, technology and society, and how to practice good citizenship and preserve national identity and cultural heritage locally and globally. It establishes personal and social moral values that lead to a healthy and vibrant Emirati society, and focuses on the national figures who played a role in serving the country, especially the founding fathers of the Union, and sheds light on the services provided by the late Sheikh Zayed bin Sultan Al Nahyan, builder of the United Arab Emirates.
Helping young people to develop their various knowledge and skills necessary to make sound decisions as active members of a culturally diverse society within an interconnected and interconnected world. Students who meet the standards of civics and social studies will have a deep understanding of social, political and economic systems, as well as an optimal understanding of events, trends, personalities, movements and historical movements, whether local, national or global. They will learn about local, national, and global geography, and will
also understand how social studies concepts and principles contribute to explaining human behavior and behavior, preparing them for careers and lifelong learning.
The standards require students to understand the facts, concepts, principles, and viewpoints that are Form social studies majors, and they must possess a deep knowledge of these Information in order to better understand their world and their surroundings, so it is necessary to master the skill of critical thinking in various important issues, communicating their ideas and findings, and participating in solving problems.
We set a vision for the department in line with the above standards and skills that the national document came with.
Our vision:
A conscious, educated, self-confident generation that preserves its identity and participates in building the future of its state
Our mission:
We work in the Department of Social Studies in the spirit of one team and in cooperation with the school administration and other departments and parents of students to encourage students towards social responsibility and positive citizenship and raise their competencies through the implementation of various activities that meet their needs to build a sustainable society.
Our priorities:
– Develop the necessary social studies knowledge and skills that will help them take Right decisions as active members of society
– Supporting and promoting positive citizenship and global citizenship
– Develop a sense of loyalty and belonging to his country and national identity
– Developing the educational process and taking into account the points contained in the report of the Inspection Committee in order to improve the educational process.
Our strategies:
– Preparing interactive model lessons that are attractive to students during distance learning
– Orienting students towards implementing innovative projects and tasks related to the subject
– Incorporating the national identity into all daily classes
– Assigning students to study a societal problem or issue and give appropriate solutions to it
– Preparing assessments commensurate with the standards of the national document and the standards of ministerial curricula in a country UAE
– Enriching the curriculum with extracurricular and extra-curricular activities related to UNESCO's international events and various research activities.
– Conducting questionnaires to see the satisfaction of students and parents with the educational process.
– Listening to the students' opinion of the learning strategies followed and their effectiveness during the lesson
Moral Education Curriculum
An Overview of the Moral Education Curriculum the Moral Education Program aims to inculcate universally shared moral values in students, enabling them to interact and communicate with different cultural and social groups and individuals with different ideas and perspectives. These values also aim to enable them to become active and responsible local and global citizens, and they allow them to develop the qualities of mutual understanding, respect for difference and empathy that lead to a cohesive and prosperous society.
Acquiring the knowledge, skills, and behaviors necessary to practice ethical and critical thinking, make informed ethical decisions, and act on them for the benefit of society.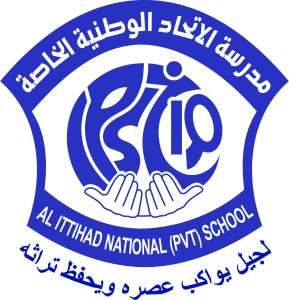 Physical Education Curriculum
 The school's Physical Education Curriculum is committed to developing a positive learning environment that instills, promotes, and motivates students to personally value a healthy and physically active lifestyle that enhances the quality of their daily life.
Guidelines
Teachers will use the following guidelines to fulfill the Physical Education curriculum at the school:
Modeling enthusiasm for fitness and physical activity.
Demonstrating respect for one another that is desired in the behavior of students.
Meeting the same qualitative standards held for all other curricula and educators.
Developing student understanding of the benefits of health related physical activities.
Designing lessons and units focused on health-related physical activities that ensure students are active an optimum amount of time.
Designing lessons that result in students gaining an appreciation, an understanding and an enjoyment of health related physical activities.
Designing lessons and units that develop personal responsibility in students through setting and monitoring realistic personal goals.
Modeling and teaching students sportsmanship, respect for others, and the skills and attitudes necessary for teamwork.
Providing students choices within and among activities.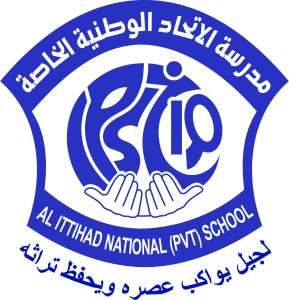 Head of Inclusion: Voltaire Vizconde
Inclusion Statement: Al Ittihad National Private School Al-Ain (INPSAA) values the importance of inclusive education for our learners in all levels.  We recognize our students as unique individuals, developing at their own pace; academically, socially, and emotionally.  We endeavor to make sure that at the heart of our inclusion practices and ethos is the well-being and development of our students.

INPSAA aims to deliver inclusive provision to our learners by removing existing barriers to inclusion.  We work in collaboration with teachers, parents, and the school leadership team to identify needs and use best practices when devising suitable interventions.  A wide spectrum of research-based strategies and accommodations are offered by the school to provide support and cater to individual needs of all students.  Every member of the school staff shares the responsibility and ownership to remove barriers to learning for all learners regardless of age, gender, ethnicity, family background, special/exceptional needs, and attainment.
INPSAA strives to become a fully-inclusive school, and as such, it is the school's policy to meet all the diverse needs of all students who are admitted.  Furthermore, all potential students are not refused admission based on their existing diagnosis. We ensure that students are placed in the least restrictive environment and provide suitable challenge to students who are identified with special needs so that they bring out their full potential. Our aim is for all our students grow up and become role models and active contributors in society.
At INPSAA, we believe that every child is unique and acknowledge the importance of helping every student to recognize the spectrum of their capabilities in order to fulfill their potential.  We ensure that a reliable and effective procedure is in place to identify students who are gifted and talented.  We recognize the different categories of giftedness and talent and make sure that we provide ample and challenging opportunities for our gifted and talented learners to further develop their assets.
Inclusion Department Mission:  INPSAA's Inclusion Department supports the school's vision and mission and firmly believes that every learner can achieve their fullest potential through a continuum of educational provision.  We work in collaboration with the school faculty and staff, alongside the parents to provide an inclusive program that caters for the diverse needs of students with special educational needs and disabilities.
At INPSAA, we are guided by the UAE Federal Law No. 29 of 2006 concerning the Rights of People with Special Needs and Policy 48 (Students with Educational Needs) of ADEK's Private School's Policy and Guidance Manual 2014-2015.
INPSAA's Inclusion Policy aims to: 
Support the school's mission and vision statement.
Enable students of determination to reach their full potential.
Outline the identification, assessment, provision and referral procedures.
Summarize the planning, implementation, and review of Individual Education Plans (IEP) and Advanced Learning Plans (ALP).
Explain the monitoring of student progress and evaluation.
Cultivate positive relationship between all responsible parties in the student's learning and development.
The Inclusion Department plans to achieve these aims by:
Providing an environment that supports individual student needs.
Working collaboratively with all stakeholders such as students, parents, teachers, school leaders, and the community.
Providing realistic student goals that promote sustainable life success.
Further developing the school community's understanding of inclusive education.
Inclusion Services and Provision:
At INPSAA, students identified as having special needs are placed in the least restrictive environment.  They receive most of their instruction within the general classroom setting.  Inclusive services and provisions include the following:
Differentiated instruction
Research based classroom accommodations and strategies
Appropriate testing accommodations
Use of assistive technology, specialized devices
Creation of Individualized Education Plan or IEP
Creation of Behavior Intervention Plan or BIP
Small group support class and intervention
1-on-1 support class and intervention
Learning support assistant (LSA) support
Modified curriculum and assessment

Special Education Categories of Disabilities and Definitions:
Barrier to Learning
Categories of Disabilities

Cognition and Learning

1.    Intellectual Disability

2.    Specific Learning Disorder

3.    Multiple Disabilities

4.    Developmental Delay (younger than five years of age)

Communication and Interaction

5.             Communication Disorder

6.             Autism Spectrum Disorder

Social, Emotional, and Mental Health Disorder

7.             Attention Deficit – Hyperactivity Disorder

8.             Psycho-emotional Disorder

Physical, Sensory and  Medical

9.             Sensory impairment

10.          Deaf-blind disability

11.          Physical Disability

12.          Chronic or acute medical conditions
Identification:
The following 5-step process is used to determine eligibility for inclusion support services.
At INPSAA, we are committed to providing a secure and stimulating environment for all our students. We are well aware of, and promote, the principles of Inclusion and Equity which are engulfed in INPSAA's core values.
Our mission at INPSAA is to create programs that promote lifelong learners who display self-discipline, the ability to work effectively and respectfully with diverse teams, tolerance, and acceptance of others; whilst encouraging them to become global citizens who stay true to their heritage.
Our aim is to provide an education that is suited to their needs and abilities and allows children to develop confidence and enables them to challenge themselves and take risks. This clearly includes children who display some form of exceptional ability or talent. To ensure that these students reach their full potential, it is important to adopt and implement appropriate policies and practices to fulfil their educational and social needs. Specific talents and skills should be nurtured by providing the students with opportunities to work at high cognitive levels in both academic and non-academic areas.
Based on the UAE 2015-2016 Inspection Framework definitions which take account of the 'Differentiated Model of Giftedness and Talent' and align with international best practice; INPSAA recognizes that students with special gifts and talents are one of the groups most at risk of educational exclusion and we strive to prevent this.
In accordance with the UAE's Ministry of Education, INPSAA defines gifted and talented students as:
Gifted and Talented refers to having outstanding ability, or a great deal of willingness in one or more areas of intelligence, or creativity, or academic achievement; or special talents and abilities such as oratory, poetry, drawing, handicrafts, sports, drama, or leadership capacity.
Areas of Giftedness and Talent: 
Creative Thinking/Expressive Art
General Intellectual Ability
Specific Academic Ability
Leadership Ability
Psychomotor Ability
Visual and Performing Arts
Gifted and Talented Provision: Students who are identified as gifted and talented have an exceptionally high level of capability in one or more subjects, or in other areas of personal interests such as sports, visual, and performing arts.  They require advanced educational programs to supplement the general curriculum and provide them with high level of enrichment activities.
A detailed written document known as an Advanced Learning Plan will be developed by the gifted and talented team to meet the needs, interests, and creativity of our gifted and talented learners.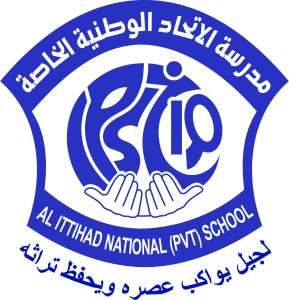 INPSAA Vision:
– "A generation of heritage guardians and global thinkers"
INPSAA Mission:
– The mission of INPS Al Ain is to provide a nurturing learning environment which
motivates students to develop and exercise essential leadership skills for the 21st century.
Our programs promote lifelong learners who display self-discipline, the ability to work effectively and respectfully with diverse teams, display tolerance and acceptance of others, whilst encouraging them to become global citizens who stay true to their heritage.
Innovation Department Vision:
"An innovative Emirati generation" who is able to contribute effectively in accomplishing the UAE's 4th Industrial Revolution Strategy.
Innovation Departement Mission:
To create experiential and practical learning opportunities for our students in order to develop their STEAM and 21st skills and nurture an innovative mindset that will be prepared to the future STEAM careers.
The UAE's 4th Industrial Revolution Strategy.: https://u.ae/en/about-the-uae/strategies-initiatives-and-awards/federal-governments-strategies-and-plans/theuae-strategy-for-the-fourth-industrial-revolution
What is the Fourth Industrial Revolution?
A technological revolution that merges the physical, digital and biological technologies in order to deliver unprecedented products and services in new and emerging sectors.
Innovation milestones for the academic year 2021-2022
– Developing the quality of teaching and learning (Pedagogy and Instructions).
– Promoting project based learning/Inquiry Based learning among our students.
– Promoting the innovation culture among teachers, admins, parents, and community.
– Identifying the performance gaps and improving the quality of assessment "authentic".
– Implementing Collaboration Programs with Reputable Research/Innovation/Space
Institutions.
– Developing the quality of curriculum specially (Math and Science).
– Supervise the implementation of the curriculum rationale, framework and school
improvement activities.
– Developing AP courses pedagogical practices (Instructional and Practical).
– Enriching the Lab practices (Promote research-based activities.
– Planning and implementing school-wide professional development programs.
– Participating in the local, national, and international competitions.
– Supervising staff evaluations and appraisals using clear criteria.
– Developing Data Analysis quality.
– Monitoring the performance quality of the department heads.
– Reviewing the strategic/action plans of the academic departments.
– Nurturing the culture of innovation that reflects on students' work and products.
– Involving students in resolving community, national, and international matters/
challenges.
– Starting innovation hubs, space labs, crafts clubs, science fairs, subject-related
communities, public speaking events (TEDx).
– Encouraging students to organize and participate in the national and international competition.
Our Curricula:
Our curricula are aligned with the California standards. The Arabic subjects are aligned with the MoE National Standards. Our curricula are designed to provide our students with plenty of opportunities where they can be engaged in leadership, innovation, research, Project Based Learning, and inquiry Based Learning opportunities. Our teachers embrace the critical role that STEAM "Science, Technology, Engineering, Arts, and Mathematics" plays in enabling students to be ready for the 21st century careers. Their practices reflect a students' centered approach.
Our students are given many opportunities to reflect, collaborate, debate, and think
critically about local and global challenges and concerns. Our science curriculum is built upon the NGSS which focus on science and engineering practices. NGSS promotes the innovation throughout integrating science and engineering practices, disciplinary core ideas, and cross-cutting concepts. In ICT subject, we adopted the ISTE Standards.
The ISTE Standards provide the competencies for learning, teaching and leading in the digital age, providing a comprehensive roadmap for the effective use of technology in schools worldwide. The ISTE Standards ensure that using technology for learning can create high-impact, sustainable, scalable and equitable learning experiences for all learners.
Our art curriculum is built upon California Visual Arts Standards. The curriculum is
designed to develop literacy as a result of engaging students in meaningful and creative process which utilizes traditional and nontraditional materials and applying the formal elements of art and principles of design; knowing an arts language to describe art; and discovering the expressive qualities of art to be able to reflect, critique, and connect personal experience to art. As for the mathematics curriculum, we have adopted CCSS which are build on the best of high-quality math standards from the United States. They also draw on the most important international models for mathematical practice, as well as research and input from numerous sources, including state departments of education, scholars, assessment developers, professional organizations, educators, parents and students, and members of the public.
INPSAA Innovation Themes:
INPSAA has chosen 8 innovation themes that will enrich and nurture students' innovation skills.
Artificial Intelligence; Artificial intelligence (AI) refers to the simulation of human
intelligence in machines that are programmed to think like humans and mimic their actions. The term may also be applied to any machine that exhibits traits associated with a human mind such as learning and problem-solving. Our school will provide elective courses in AI using Edmentum platform which is is a leading provider of online learning programs designed to drive student achievement for academic and career success.
Programming:
Computer programming is the process that professionals use to write code that instructs how a computer, application or software program performs. Our school embraces the programming skills which are utilized in plenty of applications. Python programming is one of the most important languages that we encourage our students to learn and use. Our students utilize python programming in many applications such as Arduino micro controllers, RaspberryPi microprocessors, drones, and robotics programming.
Space Science:
Space science and astronomy are two of the most important programs that our school
focuses on. In these courses students will not only focus on the theoretical aspects of space science but also, they explore the practical aspects of space technology such as Cansats, Ardusats, and satellite radio technology. Additionally, our school has started collaborated with plenty of reputable space institutions and reputable universities.
TEDx:
INPSAA is a TEDx licensed school. A TEDx event is a local gathering where live TED-like talks and performances are shared with the community. TEDx events are fully planned and coordinated independently, on a community-by-community basis. The content and design of each TEDx event is unique and developed independently, but all of them have features in common. TEDx promotes the public speaking skills and raises the awareness towards the local and global matters. Additionally, our school has an additional license to organize TEDed Club. The TED-Ed Student Talks Program supports students as they discover,
explore and present their big ideas in the form of short, TED-style talks.
Scientific Community:
Building scientific Communities is one of the most unique approaches that INPSAA applies with the students. The scientific community builds great collaboration skills among students. During 2020-2021 academic year, our girls students started AlAin Botanist who are interested in studying the endangered plants in AlAin and they are planning build a botanical garden out of the endangered plants. Another community is the INPSAA STEMers Community. This group of students is interested different areas of STEM such as programming and robotics.
Other Programs:
The school is planning to implement other interesting programs such as reading/writing, art galleries, fairs and competitions.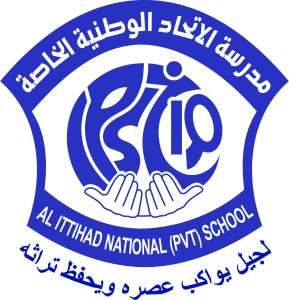 Welcome to Social Sciences Department,
It is with greatest pride that the Department places enormous value on learning about the Business &Social world through technical knowledge and experience. We are exerting our utmost effort to provide our students with a quality business education and we are proud that this quality is gauged by the success of our students.
The Department is committed in preparing the success for our students in the near future and is working towards achieving the UAE vision.
This handbook will provide you with the basic information of our department.
Wish you a successful and prosperous year!
Department Vision:
Our vision is to prepare our students to be tomorrow's leaders, through developing independent learning, confidence, team work, and real world enterprising.
Department mission:
The mission of the INPSAA Business Studies Department is to create an atmosphere that is dynamic in terms of its delivery of subject material, stimulating and engendering an awareness of events and issues within the global business and economic environment.  We embrace the use of technology in engaging our students and ensuring they achieve their potential during their studies. We ensure to implement the Problem-solving, critical thinking and interpersonal skills like empathy and collaboration to for future and provide students with limitless opportunities to participate in projects, challenges, problem-based learning, and to enhance the application of the 21st century skills in real-life contexts.
Department Pedagogical Strategies:
The Department team is a group of professional and passionate educators work to promote students' creativity, collaboration, critical thinking, and communication. For that reason, our teachers are applying unique teaching and learning strategies such as;
Engaging students in meaningful and rigorous learning experiences where they can apply 21stcentury skills such as critical thinking, collaboration, communication, and
Promoting collaborative learning throughout carefully planned learning activities where students can work together to solve problems, complete tasks, learn new concepts, and discuss new
Engaging students in Project Based Learning which is a dynamic classroom approach in which students' actively explore real-world problems and challenges and acquire a deeper knowledge.
The purpose of studying Business studies & Social Sciences
Business Studies help students to make more informed decisions in the everyday business of living.
It gives a better understanding of the world of work. It encourages having strong analytical and problem-solving skills, as well as business acumen necessary to succeed in the professional world.
Economics can be useful for professionals in all industries, not just in business. It can also provide valuable knowledge for making decisions in everyday life
It prepares you to succeed in the workforce: In today's rapidly growing and changing economy, you will have the skills to cope not only with the complexities of the business world but the practical necessities of saving and investing, handling consumer and credit issues, and operating a business.
It develops "Life Skills" Necessary for Economic Success: it helps develop knowledge in personal finance, time management, organizational skills, and goal setting. This information will be used in important decisions related to buying a house or car, choosing the appropriate insurance, filing tax returns, budgeting, and investing
It encourages Creativity and Entrepreneurial Thinking: An explosion of job growth has occurred in small businesses. Business courses prepare you to work in a small business and/or start your own business.
It enhances an understanding of how organizations operate, Strong communication skills (oral and written, Analytical and critical thinking, Problem solving, Decision making, Logical thinking, Presentation and report writing skills.
Department Courses From Grade 9 to 12: Introduction to Business: Grade 9
The business course is an elective course (0.5 credits) that aims to help students gain lifelong skills and to develop an understanding of business theory, as well as an ability to apply business principles, practices and skills. The application of tools and techniques of analysis facilitates an appreciation of complex business activities. The course considers the diverse range of business organizations and activities and the cultural and economic context in which business operates. Emphasis in G 9 is placed on strategic decision-making and the day-to-day business functions of marketing, production, management and finance.
Upon the successful completion of this course, students will be able to:
Understanding different forms of business organizations, the environments in which businesses operate and business functions such as marketing, management and finance;
Consolidate basic business concepts.
Explain why business ethics is an integral part of every business organization.
Skills on planning & developing a business.
An appreciation of the critical role of people in business success; through business ethics, entrepreneurship and leadership.
An appreciation of the critical role of people in business success;
Communication skills including the need to support arguments with reasons
Confidence to calculate and interpret business data;
Able to analyze information, sequencing and render their point of view
Entrepreneurship : Grade 10
Entrepreneurship is an elective course(0.5 credit) that will explore the fundamentals of creating a feasible business idea and a subsequent business plan. The course will begin with business concepts to help student understand the functional areas of a business which can then be integrated into a business plan. These concepts will mainly include the marketing mix (including in-depth study of the growth and importance of e-commerce) human resources management, operations management (depending on whether the business is product or service based) Students will be required to keep on going journal of their business ideas to show how they develop over the course as they integrate the business concepts they learn into their business plan.
Upon the successful completion of this course, students will be able to: 
Understanding the dynamic role of entrepreneurship and small businesses
Organizing and Managing a Small Business
Financial Planning and Control
Forms of Ownership for Small Business
Strategic Marketing Planning
New Product or Service Development
Business Plan Creation
Accounting: Grade11
Entrepreneurship is an elective course(0.5 credit). This course is a comprehensive, two-semester, one-year course designed to bring the real world of accounting into the classroom. Students will have the opportunity to use real-world accounting software, real-world source documents, real-world financial statements, and real-world multimedia.
The prime objective of this course is to introduce students to the double-entry system of accounting for sole proprietorship, corporate, and partnership forms of business enterprises by using real-world applications and connections. Other important objectives include the following:
To help students develop personal and professional skills for school and work.
To help students understand the relationship between the manual system of accounting and a computerized system
To help students find success in accounting
Economics: Grade 11
Economics is a full year core subject (1 credit). This course is divided into two main semester courses, microeconomics and macroeconomics.
Microeconomics:
The topics covered in this course will include the basic microeconomic problem of scarcity and the exercise of choice; nature and functions of organizations and institutions in an economy or economies studied; how the market works in relation to supply and demand; the individual as a producer, a consumer and a borrower.
Upon the successful completion of this course, students will be able to: 
acquire basic understanding of the skills in economics, to build new economic vocabulary.
compare and contrast microeconomic actors: Demand, supply, market structure, a business organization and to apply skills on evaluating a given situation & issues.
distinguish between facts and value judgments in microeconomic issues
solve a micro economic problem on a given situation.
apply the tools of economic analysis (graphs, charts & schedules) and sequencing and render their point of view.
take a greater part in decision-making processes in everyday life
Improve their communication and problem solving skills.
Macroeconomics
The topic covered in the course include the main economic indicators of price, employment, output and international trade; the developed and developing economies and the trends in population and living standards; the international aspects of interdependence and possible conflicts between the aims of individuals, firms and governments and the role of the government in an economy.
 Upon the successful completion of this course, students will be able to: 
Understand the basic knowledge of economic variables affecting countries, governments and societies.
solve the contemporary issues and problems on a given situation & understand how the government is involved in an economy.
Acquire an understanding of the economies of developed and developing nations
Develop an appreciation of the impact on individuals and societies of economic interactions between nations
apply the different macroeconomic measurements and tools ( graphs, tables….)
analyze information and sequencing and render their point of view.
use basic economic numeracy and literacy
distinguish between facts and value judgments in macroeconomic issues
Improve their communication and problem solving skills.
take a greater part in decision-making processes in everyday life
Business Statistics:  Grade 12
The topic covered in the course of G12 is Business Statistics and will introduce the application of statistics in the workplace, how we gather, analyze, and interpret data. Business statistics will use statistical tools to analyze data, draw conclusions, and make predictions of the future. The course will include data distributions, followed by probability analysis, sampling, hypothesis testing, inferential statistics, and regression.
Sociology Grade12
Sociology is a one-semester social studies compulsory course, which introduces students to the social systems that are the foundation of society. An emphasis is placed on culture, social status, social institutions, and social problems, as well as resulting behaviors. Using the tools and techniques of sociologists, students will examine the causes, consequences, and possible solutions for various social issues. Students will read major sociological theorists as well as consider how sociologists approach issues
 Upon the successful completion of this course, students will be able to:
* Describe culture, in addition to other vocabulary and concepts associated with culture.
* Explain social structure, in addition to other vocabulary and components associated with social structure.
* Describe the various stages of cognitive and moral development, and define the concepts associated with socialization.
* Understand the nature-nurture debate, the "looking glass self", show how status and role are related. * Comprehend and explain crime, deviance, and social control.
* Define and illustrate different forms of groups and organizations.
*Distinguish social stratification and social inequity.
* Understand the basis of ethnic and racial relations.
* Explain concepts associated with gender and age inequality.
* Understand theories developed to explain social change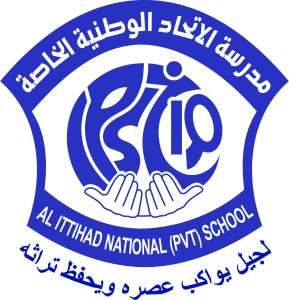 INPSAA Arts Department Vision:
INPSAA Art Department's vision is to become a nationally recognized model for preparing students to succeed as life-long learners and art & design professionals through:
The excellence, value, and accessibility of its programs.
Its exceptional academic curricula and facilities foster unique teaching, learning, and professional practice experiences for our students, and unique talents and perspectives of individual students can emerge and flourish.
Provides a transformative education for creative students of all backgrounds to work, collaborate, and lead with confidence.
INPSAA Arts Department Mission:
INPSAA Arts Department Mission is to prepare students to be appreciators and supporters of the arts as they become contributing citizens of the community. Students will be able to express ideas creatively using basic skills and knowledge at levels of expertise appropriate to their interest and development through:
 Provide the highest quality of art education possible to all of our students. We strongly believe that art is a vital
 Component of every child's core education is aligned with both our country and American (California) Visual Arts Standards.
 Provide challenging art experiences through the development of common assessments that are designed to cultivate
 Creativity, innovative thinking, problem-solving and personal expression.
 Develop an understanding of UAE values especially focusing on mutual respect and tolerance for others valuing different perspectives, identities, and opinions.
 Build awareness of the importance of the historical and cultural contexts of the past, present, and visible future works through teaching art history.
 Develop intellectual competencies of inquiry, analysis, and critical thinking through written, visual and oral communication using art vocabulary.
 Students develop their self-awareness and confidence through applying 21st-century skills.
 Students are challenged and supported to achieve through structured, scaffolder tasks and a developmental assessment framework.
 Students develop an appreciation of Art and Design and its integral contributions to world culture and transferable skills opportunities.
 Encourage the students to collaborate and participate in national and international competitions.
Why is it important to study art?
Learning through and about the arts enriches the experience of studying as well as preparing students for life after school.
Arts subject encourages self-expression and creativity and can build confidence as well as a sense of individual identity.
Creativity can also help with wellbeing and improving health and happiness – also the art lessons acted as an outlet for releasing the pressure of studying as well as those of everyday life.
Studying arts also helps develop critical thinking and the ability to interpret the world around us.
The Art Room:
The art room is a very different space from other spaces in the school:
'There are piles of sketchbooks, jars with pencils, paintbrushes, sinks splattered with paint. There are large art books for students to reference. There are trays for drying work on, or work is pegged up over the sink, like clothing on a washing line.'
The art room is a space where students have the freedom to express their ideas and thoughts and work creatively.
The way art is taught means that interaction with other students and with the teacher is different in art and design classes. Students comment on the bonds they form with classmates because of their shared interests and ideas. The art teacher is someone they can bounce ideas off rather than telling them what to do.
Studying art and design provides the opportunity to acquire new skills. As well as knowledge of different art forms, media, and techniques you can also gain specialist skills in areas such as photography and digital technologies.
Is art good for society and communities generally?
Arts and cultural learning is more important than ever for the health of our communities and our society.
Creativity is essential in a global economy that needs a workforce that is knowledgeable, imaginative and innovative. Studying arts also increases social mobility encouraging and motivating students from low-income families to go into higher education. Studying the arts can also help with understanding, interpreting and negotiating the complexities and diversity of society.
Students from low-income families who take part in arts activities at school are three times more likely to take a degree.
By making art a part of the national curriculum, we give the next generation of artists, designers, engineers, creators and cultural leaders, the opportunity to develop the imagination and skills that are vital to our future.
Engagement with the arts helps young people develop a sense of their own identity and value. This in turn develops personal responsibility within their school and wider community.
Arts and cultural learning encourages awareness, empathy and appreciation of difference and diversity and the views of others
Art Department Staff:
Samar Ibrahim – Art Teacher- (HOD)/(HS) – samar.ibrahim@inpsaa.com
Samah Al-Jamal – Art Teacher – (MS) – samah.aljamal@inpsaa.com